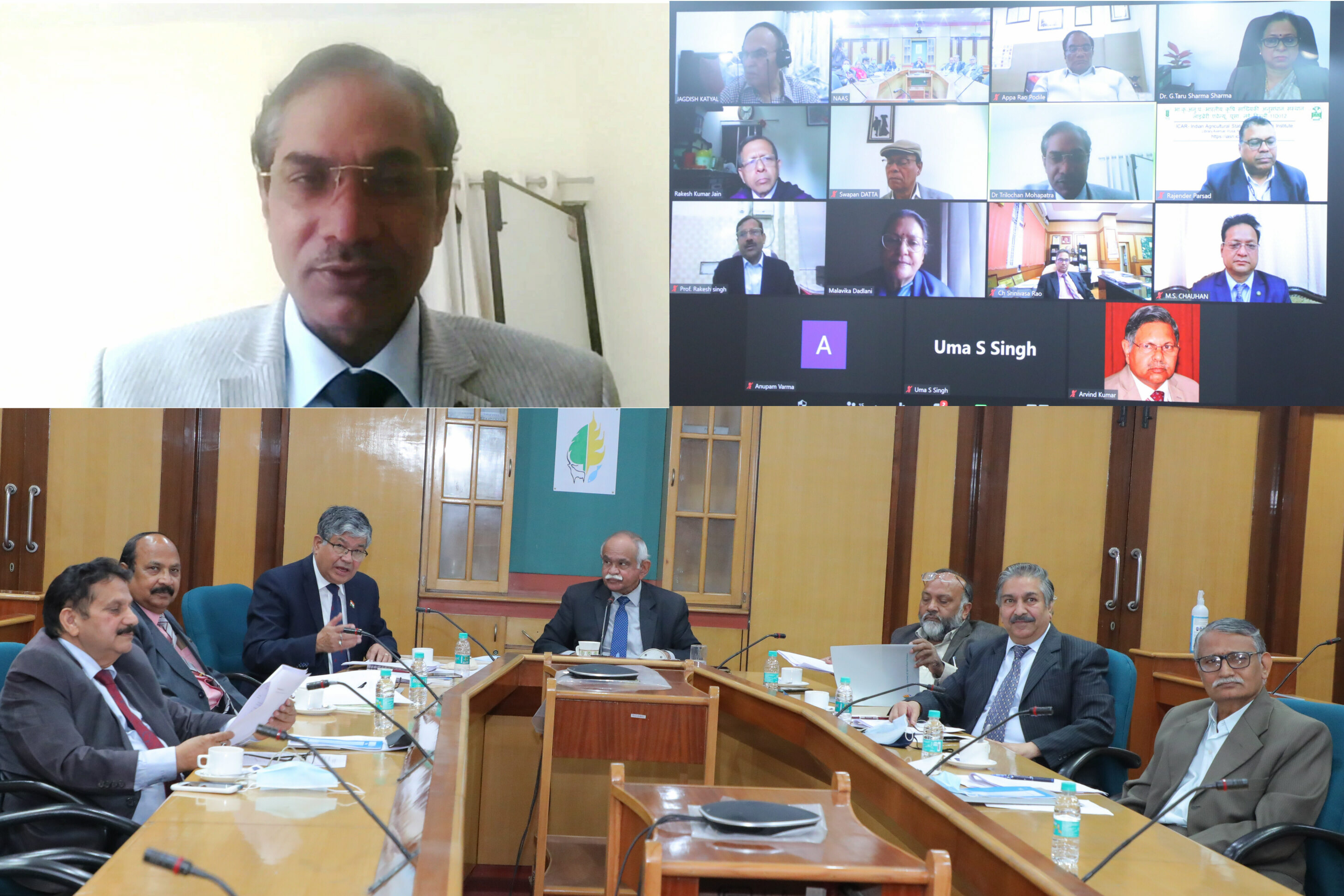 122nd Executive Council Meeting held on December 14, 2021
The 122nd meeting of the Executive Council of the National Academy of Agricultural Sciences was held through hybrid mode on 14th December, 2021 under the Chairmanship of Dr. T. Mohapatra, President NAAS.
During this meeting, the Election of (a) Office Bearers and Members of the Executive Council effective from Jan 1, 2022, and (b) Fellowships for 2022 were approved. The Brainstorming Sessions, Strategy Workshops and UN recognised international days planned for the year 2022 were finalized and the activities/progress of the previous years reviewed. The theme and venue of the XVI Agricultural Science Congress to be held in 2023 were also deliberated upon. The EC felicitated and recorded significant contributions of the outgoing Office Bearers and Members of the Executive Council who completed their tenure on December 31, 2021. Calendar of activities of the Academy for the year 2022 was also discussed and finalized.