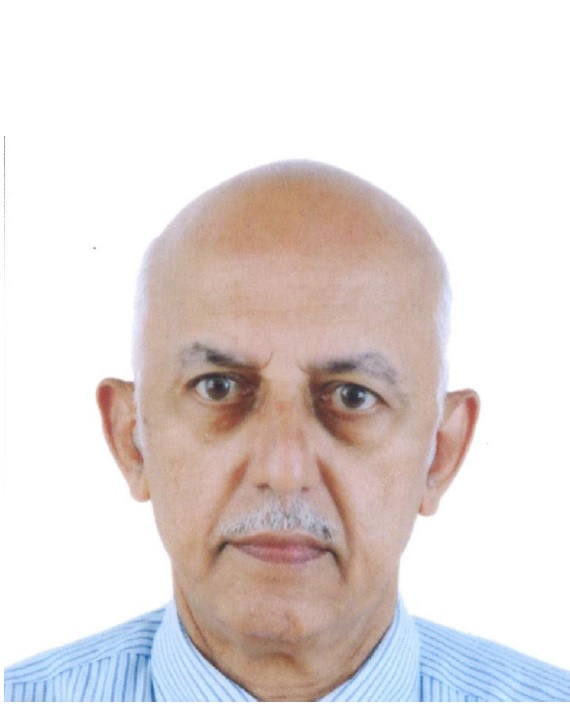 Dr. Vishweshwaraiah Prakash
FELLOW, ELECTED 1998
Born in Mysore, India on 23 November 1951. Educated at Yuvaraj's College, Mysore, B.Sc. 1970; CFTRI, Mysore, M.Sc. 1972, and Ph.D, University of Mysore, 1976; Post Doctoral at Brandeis University and Texas Medical Center, USA.
Former Director of CFTRI and Distinguished Scientist of CSIR and Currently Vice-President of International Union of Nutritional Sciences and President of International Society for Nutraceuticals, Nutritionals and Naturals; Chair, Board Member of IUFoST, 2020-2022.
Junior and Senior Research Fellow, (1972-76): Post-Doctoral Fellow, USA (1976-78): Pool Officer (CSIR), (1981-82), Scientist, Protein Technology Department, CFTRI, (1982-88); Scientist-in-charge Biophysical Chemistry Unit, CFTRI, (1988-93); Head, Department of Protein Chemistry and Technology, CFTRI (1993) and Director, Central Food Technological Research Institute, Mysore (1994-2011); Coordinator, United Nations University at CFTRI (1994-2011), President IAFoST (Canada) (2006-08); Distinguished Scientist CSIR, (2011-16); Council Member IUNS (2013-17), Vice President, International Union of Nutritional Sciences (2017-21), President, International Union of Food Science and Technology (IUFoST) for 2020-2022.
Awards/Honours: Golden Jubilee Award (University of Mysore), 1988; Sarma Memorial Award [SBC (1)], 1989; Laljee Godhoo Smarak Nidhi Award AFST (I), 1992; Shanthi Swarup Bhatnagar Prize, 1996; Karnataka Rajyotsava Award, 1996; 50th Anniversary of India's Independence Golden Jubilee Award, 1997; Prof. V. Subramanyan Industrial Achievement Award, AFST (I) 1999; CFTRI Best Alumnus Award, 1999; Soilendra Krishna Mitra Memorial Award, AIFPA (I) 2000; 38th BC Guha Memorial Lecture Award and Citation, Indian Science Congress, 2001; DuPont Protein Technologies International Award, 2001; FICCI Award in Life Sciences and Agriculture, 2001; Kashalkar Memorial Award, 2003; Padma Shri Award, 2004; CIFT 6th Golden Jubilee Commemorative Talk Award, 2007; NSI Nineteenth Srikantia Memorial Lecture Award, 2007; NFI C. Ramachandran Memorial Lecture Award 2007; Avinashilingam University of Women, Dr. Rajammal P. Devadas's Oration Lecture Award 2009; Life Time Achievement Award of KSTA, Government of Karnataka, 2012; IFT Certified Scientist from 2013; Life Time Achievement Award of IUFoST, Canada, 2014; Council Member of Global Harmonization Initiative, Chairman of India Region of EHEDG (European Hygienic Engineering Design Group); Executive Editor, Journal of the Science of Food and Agriculture, UK and Editorial Board of a number of leading Journals in the subject areas of Food Science, Nutritional Sciences, Nutraceuticals and Chemistry of Bioactives; President, Nutrition Society of India, 2008-2012; Former Council Member, Karnataka Science and Technology Academy, India and former Scientific Committee Member and Chairman of Nutra Panel at FSSAI, Government of India, New Delhi.
Fellow: Royal Society of Chemistry; Indian Academy of Sciences; Association of Food Scientist and Technologists (India); National Academy of Sciences, India; Indian National Academy of Engineering; Indian Academy of Social Sciences; Institute of Food Technologists (IFT), USA, 2008; International Academy of Food Science and Technology (Canada)
Research Areas: Food Chemistry, Enzymes and Proteins, Food and Nutrition, Biochemistry, Food Biotechnology and Nutraceuticals and Food Policies and Prevention of Food Losses and Waste and Food Regulations and Food, Nutrition, Health and Wellness as an Integrated area overarching Policy matters in Food Systems in Sustainable Growth
Address: No. 58, '5A' Main Road, Vontikoppal, Mysuru 570002, Karnataka; [Tel: Cell: 9845048854; Email: prakashvish@gmail.com]
Member Executive Council 1 Jan, 2018 to 31 Dec, 2020