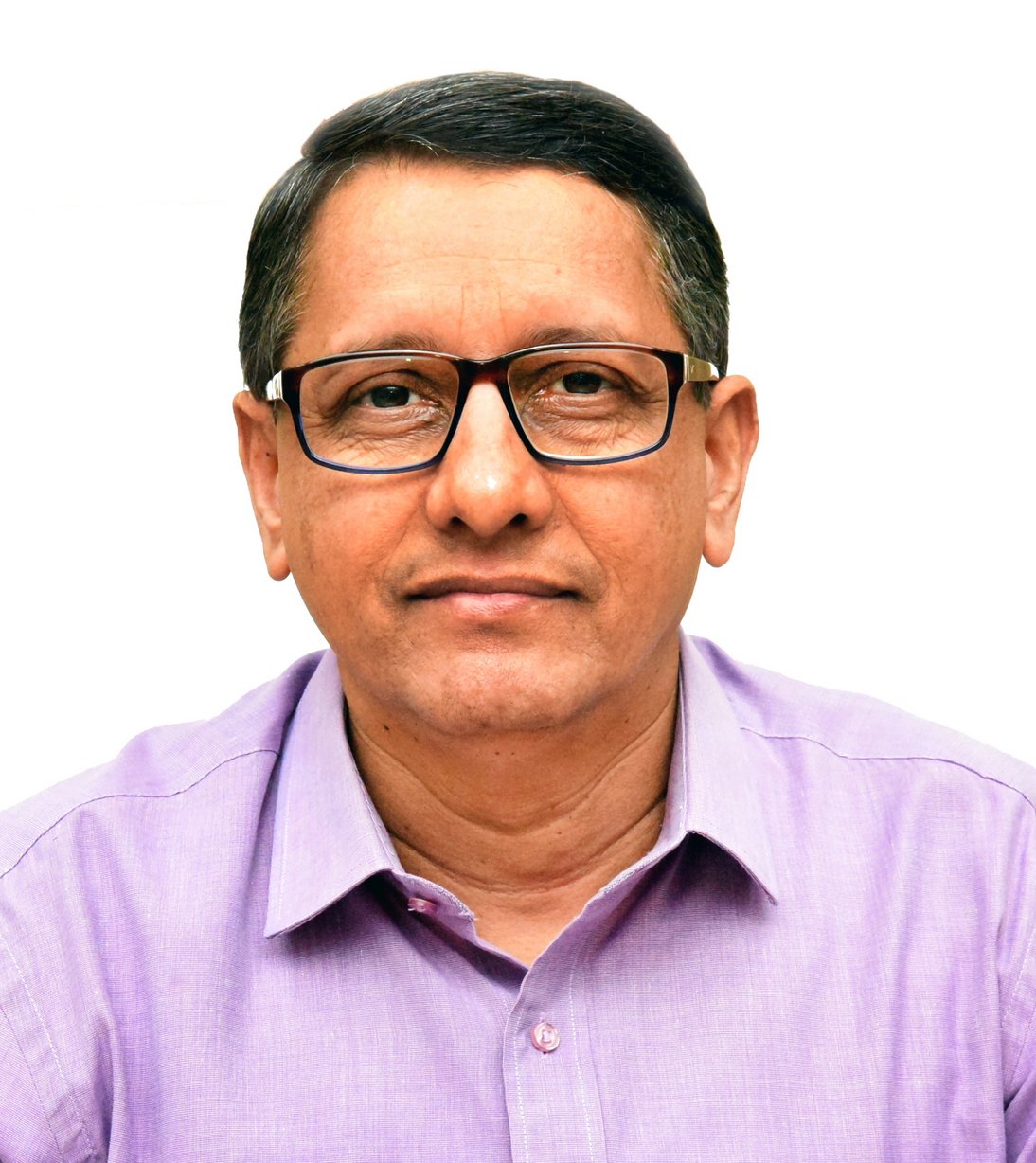 Dr. Chandragiri Nagaraja Rao Ravishankar
FELLOW, ELECTED 2015
Born in Chandragiri, Karnataka, India on 20 April 1963. Educated at Govt. High School, Sira, 1975-78; Pre university, Sri Siddaganga College, Tumkur, 1978-80; B.F.Sc. 1984; M.F.Sc. 1986; Ph.D. 1990, College of Fisheries, Mangalore, UAS, Bangalore; Certificate Course on "Managing Sustainable Projects and Programmes" at Development and Project Planning Centre, University of Bradford, United Kingdom, 1997; Certificate Course on HACCP at Royal Institute of Public Health and Hygiene, London, UK, 1997; Post Graduate Diploma in Technology Management in Agriculture, University of Hyderabad, 2013.
Director, ICAR-Central Institute of Fisheries Technology (CIFT), Kochi, Kerala, 2014 to date.
Scientist, 1991-96; Scientist-Senior scale, 1996-2000; Senior Scientist, 2000-2008; Principal Scientist, 2008 onwards; Head, Fish Processing Division, and Head-in-Charge, Engineering Division, ICAR-Central Institute of Fisheries Technology, Cochin, 2011-14.
Awards/Honours: University Gold Medal for securing First Rank in PhD (Fish Processing Technology) - University of Agricultural Sciences, Bangalore (1990), HACCP Merit Certificate, Royal Institute of Public Health & Hygiene, London, Govt. of United Kingdom, 1997; TCT Award in Fish Processing Technology, Department for International Development (DFID), Govt. of United Kingdom, 1997; ICAR Team Research Award, 2002; K. Chidambaram Memorial Award, Fisheries Technocrats Forum, Chennai, India, 2005; Best Indian Fisheries Scientist, PFGF, 2008, Certificate of Appreciation from DG, ICAR - For establishing Incubation centre and commercialization of fisheries technologies, NAIP (2012); National Award for Best Agri-Business Incubator for the year 2013 during AgriTex 2013; Wiley Library Award for Highest Usage of Wiley Journals in 2017 within CeRA Consortium (Fisheries & Aquaculture Institutes); SKOCH Order of Merit Award for qualifying amongst Top 30 transformational innovation projects in India, 2017; SKOCH Evergreen Platinum Award 2018 and Order-of-Merit for initiatives on 'Green, Clean and Affordable Energy: Multi-purpose Solar Conversion System'; Indian Agribusiness Excellence Award 2018; During the tenure as the Director, ICAR-CIFT won the Sardar Patel Outstanding ICAR Institution Award–2018; Future Kerala Educational Excellence Award 2018; EduNext Excellence Award for Research and Development 2018; Kerala State Energy Conservation Commendation Certificate 2018, Govt. of Kerala; During the tenure as the Director, ICAR-CIFT won the Sardar Patel Outstanding ICAR Institution Award 2018. Chairman of FSSAI Scientific Panel on Fish and Fish Products; Chairman of National Policy for Post-Harvest Processing and Marketing, NFDB, Ministry of Agriculture; Acted as the Chairman of Lab Research Council, Defence Food Research laboratory, DRDO, Mysore; Director, Lakshadweep Development Corporation Limited, Cochin; Head of National Reference & Referral Laboratory on Fish and Fishery Products, Govt of India, Ministry of Health and Family Welfare (FSSAI)–since October 2018; Technical Assessor, National Accreditation Board for Testing and Calibration of Laboratories, New Delhi; Member of the Governing Body of ICAR Society, Indian Council of Agricultural Research; Member of Technical Advisory Committee for Promotion and Development of Seaweed Farming and Value Chain, Ministry of Fisheries, Animal Husbandry and Dairying, Government of India; Member of Committee to assess the requirements of common incubation facilities for Incubation Centres set up under PM FME Scheme, Ministry of Food Processing Industries, Govt. of India; Member, Food & Agriculture Division Council, BIS; Member, Transport Engineering Division Council, BIS; Member, Textile Division Council, BIS; Member, MPEDA Authority, Cochin; Member, Academic Council, CIFE, Mumbai; Member, Executive Committee, Kerala Agricultural University, Thrissur
Fellow: Association of Food Scientists and Technologists (India); Society of Fisheries Technologists (India)
Research Areas: Post Harvest Technology of Fish, Fish Processing and Packaging Technology, Food Science and Technology, Food Safety, Agri-business Management, Intellectual Property Rights
Address: Director, ICAR-Central Institute of Fisheries Technology, Matsyapuri P.O., Willingdon Island, Kochi 682029, Kerala; Medhini, 14/221, Rajeev Gandhi Lane, T.K.S. Road, Maradu P.O., Kochi 682304, Kerala; [Tel: Off. (0484) 2666880; Res. (0484) 2705368; Cell: 9446474368; Fax: (0484) 2668212; Email: cnrs2000@gmail.com; director.cift@icar.gov.in; directorcift@gmail.com; ravishankar.cn@icar.gov.in]
Shri L.C. Sikka Endowment Award 2019-2020