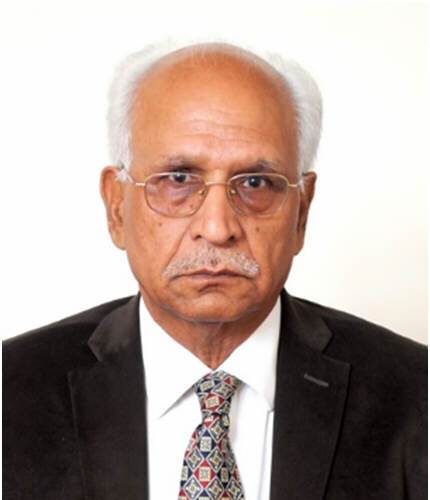 Dr. Brahma Singh
FELLOW, ELECTED 2001
Born in Muzaffarnagar, Uttar Pradesh, India on 15 December 1941. Educated at Rashtriya High School, Shahpur, 1957-59; Jat Inter College Muzaffarnagar, 1959-61; G.B. Pant University of Agriculture and Technology, Pantnagar 1961-66; Indian Agricultural Research Institute, 1966-70, B.Sc. 1964; M.Sc. 1966; Ph.D. 1970.
Chairman, Prof. Brahma Singh Horticulture Foundation (BSHF), New Delhi; Advisor, World Noni Research Foundation, Chennai and Chief Consultant, Indian Nursery men Association, New Delhi.
Assistant Professor, CCS Haryana Agriculture University, Hisar 1970-74; Senior Scientific Officer Grade-I, Defence Agricultural Research Laboratory, DRDO, Almora/Pithoragarh, Uttaranchal, 1974-79; Scientist D/ Deputy Director, Defence Food Research Laboratory, Mysore, 1980-84; Director, Defence Research Laboratory, Tezpur, Assam 1985-90; Director, Field Research Laboratory, Leh (J&K), 1991-95; Director, Life Sciences, DRDO HQ, New Delhi and Secretary Life Science Research Board 1995-2001; Emeritus Scientist, Defence Institute of Physiology and Allied Sciences, DRDO, New Delhi 2002-03; General Manager, Uttaranchal Seeds and Tarai Development Corporation (Pantnagar Seeds), Pantnagar, 2003-04; Officer on Special Duty (Horticulture), President's Secretariat, Rashrapati Bhavan, New Delhi, 2004-07.
Awards/Honours: Indira Priyadarshini Vrikshmitra Award, 1995, Ministry of Forest and Environment, Govt. of India; APSI International Plant Scientist Award, 2002; Lifetime Achievement Award 2010 of Agri. Alumini Association, Pantnagar; HSI- Shiv Shakti Award, 2013; Padma Shri, 2014. Life Time Achievement Award; Alumini Alamamater Advancement Association (4A), GBPUAT, Pantnagar 2016; Dr. A.P.J. Abdul Kalam Memorial NABS Life Time Acheivement Award, 2018. President, Indian Society for Protected Cultivation, New Delhi; Former Vice-President, Indian Society of Alliums, Pune; Former President, Society for New Age Herbals, New Delhi and Vice President, Indian Society of Vegetable Sciences, Former Chairman, DST-Mission REACH, TIFAC - Agriculture and Industrial Biotechnology, Thapar University, Patiala.
Fellow: International Society for Noni Sciences; Association of Food Scientists and Technologists (India); Indian Society of Vegetable Sciences; Bio-ved Society; National Academy of Biological Sciences; Horticulture Society of India.
Research Areas: Horticulture (vegetables, medicinal and aromatic plants, jatropha, mushrooms, flowers, fruits, ornamental plants & landscape, postharvest technology), underutilized wonder plants like Seabuckthorn (brahmphal) and Morinda citrifolia (Noni), plant biodiversity, bio-resources and biotechnology, agroforestry, arboriculture, protected cultivation/greenhouses, cold desert horticulture and wellness.
Address: Pocket 'E' Flat No. 713, Mayur Vihar, Phase 2, Delhi 110091; [Tel: Res. (011) 22784782, Cell: 9818313660; Email: brahma88@gmail.com]
Member Executive Council 1 Jan, 2019