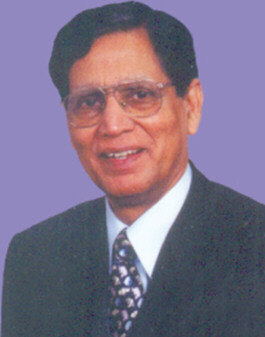 Dr. Vishwa R.P. Sinha
Fellow, Elected 1993
Born in Hajipur, Bihar, India on 1 October 1938. Educated at Bihar University, B.Sc. 1957; M.Sc., Ranchi University, 1961; Ph.D., Liverpool University, U.K., 1965, D.Sc. (h.c.), CIFE, Mumbai, 2007.
CEO, Consulting and Professional Login LLC, Pittsburgh,USA 2002 to date; Vice-President, Teclincs LLC, 2010 to date; and Vice-President, Infoyuga Inc.Pittsburgh, USA, 2006 to date.
Lecturer in Zoology, University of Ranchi, 1961-63; Leverhume Fellow, Post Doctorate Fellow, and Environment Research Council Fellow, 1964-68, University of Liverpool, U.K; Principal Scientific Officer/ Acting Director, TFCRI, West Malaysia, 1968-71; Project Coordinator/ FAO National Project Director/ OSD, CIFA, Bhubanswar, 1971-86; FAO Senior Aquaculturist, NACA, Bangkok, 1986-88; Director/Vice-Chancellor, CIFE, Mumbai, 1988 -92; FAO Project Manager & Senior Specialist, BFRI, Bangladesh, 1992-94; Acting Director, CIFRI, Barrackpore, 1995-96; Consultant, BFRI, Bangladesh, 1999-2001, World Bank/Winrock International/Arcadis Euroconsult.
Awards/Honours: Hooker Award, 1975; Rafi Ahmed Kidwai Memorial Prize, 1976; ICAR Team Leadership Award, 1978; Lal Bahadur Shastri Award, 1989; Great Son of the Soil Award, 1991; Aashirwad Award, 1992; Congress of Zoology Gold Medal, 1995; Eminent Zoologist Award of ZSI, 2006; ISCA Millennium Plaque of Honour 2007-2008.
Fellow: Leverhume Fellow, University of Liverpool, U.K.; National Academy of Sciences, India; Indian National Science Academy; Inland Fisheries Society of India, Barrackpore; Indian Fisheries Association, Mumbai.
Research Areas: Fish biology, fish endocrinology, fish reproduction, Aquaculture R&D
Address: 1895 Pioneer Drive, Sewickley, PA 15143, USA; [Tel: Res. 412-367-2030, Cell: 412-596-3902, 724-777-8568; Email: drvrpsinha@yahoo.com; vishwaraman@hotmail.com]