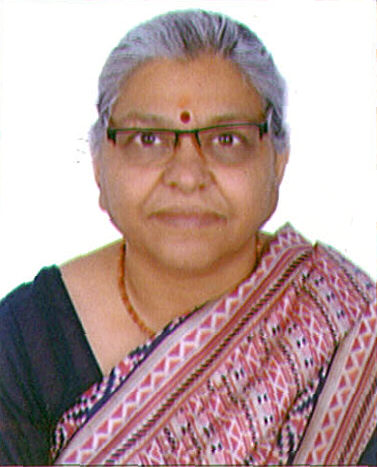 Dr. (Ms) Lata
FELLOW, ELECTED 2017
Born in Bareilly, Uttar Pradesh, India on 11 June 1959. Educated at SDKP Inter College, Muzaffar Nagar, 1971-73; Methodist Girls College, Moradabad, 1974-75; Govt Raza College, Rampur, 1976-77; GB Pant University of Agriculture & Technology, 1977-1985; Ph.D. 1985.
Principal Scientist, ICAR-Indian Agricultural Research Institute, New Delhi, 2006 to date.
Scientist, Central Potato Research Institute, Shimla, 1986-88; Scientist, 1988-91, Scientist Senior Scale,1991-98, Senior Scientist, 1998-2006, ICAR-Indian Agricultural Research Institute, New Delhi.
Awards/Honours: ICAR-NATP Fellowship, University of Waterloo, Canada, 2003; IARI Best Teacher Award, 2004; Editor, Indian Journal of Microbiology, 1999-2011; Executive Council Member, Association of Microbiologists of India, 2010-2014; Member, Scientific Panel Food Safety Standards Authority of India, 2009-2016; Member, International e working group on mycotoxin contamination in cereals, 2012; Editor, Journal of Indian Society of Soil Science, 2011 - 2016.Member, Spl panel on Food Science, Hill Agriculture, Bio-fuels and Bio-resources of LSRB, DRDO, 2015 to date.
Fellow: Indian Academy of Microbiological Sciences, India
Research Areas: Agrowaste management, Biofuels, Bioremediation, Enzymes, Plant Growth Promoting Rhizobacteria.
Address: Principal Scientst, Division of Microbiology, ICAR-Indian Agricultural Research Institute, New Delhi 110012; Bungalow B5, Pusa Campus, Indian Agricultural Research Institute, New Delhi 110012; [Tel: Off. (011) 25847649; Cell: 9868016139; Email: latambio@yahoo.com]