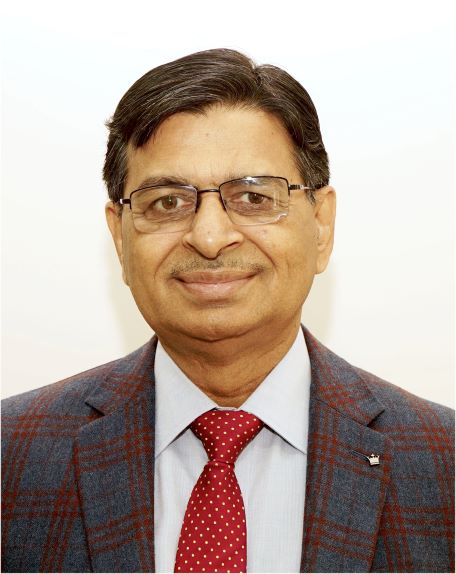 Dr. Brahma Swaroop Dwivedi
FELLOW, ELECTED 2011
Born at Tahsipur, Kannauj, U.P., India on 4 November 1960. Educated at S.N. Intermediate College, Kannauj, 1973-77; C.S. Azad University of Agriculture and Technology, Kanpur, 1978-86; B.Sc. 1980; M.Sc. 1982; Ph.D. 1987.
Director, ICAR-National Bureau of Soil Survey and Land Use, Planning, Amravati Road, Nagpur, 2020 to date.
Scientist, 1986-89, ICAR Research Complex for NEH Region, Shillong; Scientist, 1989-91, Scientist (Sr. Scale), 1991-98, and Senior Scientist, 1998-2003, Project Directorate for Cropping Systems Research, Modipuram; Senior Scientist, 2003-06, and Principal Scientist, 2006-11 and Head, Division of Soil Science & Agricultural Chemistry, Indian Agricultural Research Institute, New Delhi, 2011-20.
Awards/Honours: Rafi Ahmed Kidwai Award, 2017; ISSS-Platinum Jubilee Commemoration Award, 2018; FAI Golden Jubilee Award, 2018; SS Ranade Memorial Lifetime Achievement Award, 2017; XVII Hari Krishna Shastri Memorial Award, 2016; International Plant Nutrition Institute (IPNI) - FAI Award, 2014; ISSS-Dr. J.S.P. Yadav Memorial Award for Excellence in Soil Science, 2011; Potash & Phosphate Institute of Canada (PPIC) - FAI Award, 2004; The Sulphur Institute (TSI)-FAI Award, 1989; Dhiru Morarji Memorial Award, 1992, 2000, 2005, 2007, 2016; Shri Ram Award, 1982, 2003, 2007, 2008; ASPEE Gold Medal, 1980; Chancellor's Silver Medal, 1980; Chief Editor, J. Indian Society of Soil Science, 2013 to date.
Fellow: Indian Society of Soil Science; National Academy of Biological Sciences
Research Areas: Site-specific nutrient management, nutrient use efficiency, soil testing and fertilizer recommendation, conservation agriculture
Address: Director, ICAR-National Bureau of Soil Survey and Land Use, Planning, Amravati Road, Nagpur 440033, Maharashtra; Director's Bungalow, ICAR Residential Complex, Bajaj Nagar, Nagpur 440010, Maharastra; [Tel: Off. (0712) 2500545, 2500664; Cell: 9654809309, 9811365124; Email: bsdwivedi@yahoo.com; director.nbsslup@icar.gov.in]
Member Executive Council (Casual Vacancy) 1 Jan, 2019 to 31 Dec, 2020; Treasurer 1 Jan, 2016 to 31 Dec, 2018