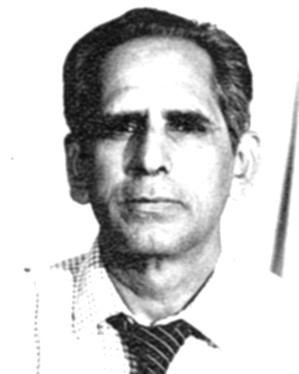 Dr. Chakrapani Misra
Fellow, Elected 1992
Born in Digapahandi, Ganjam, Orissa, India on 4 March 1933. Educated at Science College, Puri; B.Sc. 1954; Associate, IARI, 1957, Ph.D., University of California, Davis (USA), 1972.
Served the department of Agriculture, Govt. of Orissa and later the Orissa University of Agriculture and Technology, Bhubaneswar as Lecturer, 1960-69, Reader, 1972-82, Professor, 1982-92, Dean of Research, 1992-93, and Hony Professor, 1993
Awards/Honours: Member, Editorial Board, Indian Society of Soil Science, and Soil Science Panel of ICAR.
Fellow: Indian Society of Soil Science, 1992; Rice Research Workers Association of India.
Research Areas: Soil physics
Address: 67, Surya Nagar, Bhubaneswar 751003, Odisha; [Tel: Res.(0674) 2397606]