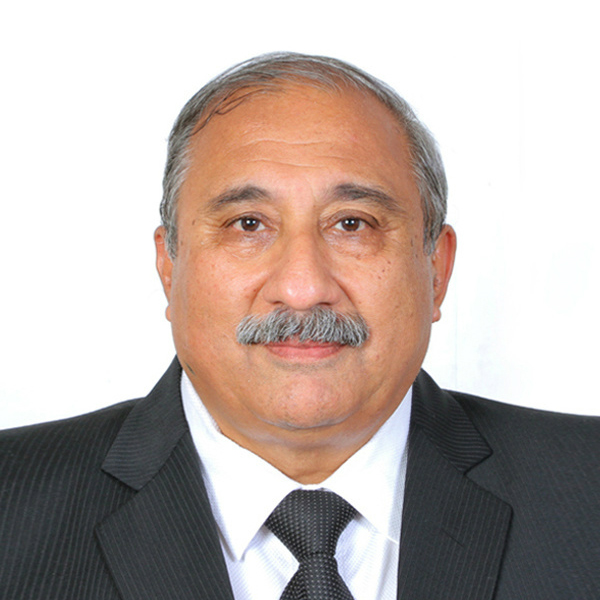 Dr. Ravish Chatrath
Fellow, Elected 2019
Born in Shimla, Himachal Pradesh, India on 18 April 1957. Educated at College of Agriculture, Solan (HP), BSc (Agriculture) 1978; Punjab Agricultural University, Ludhiana, MSc (Genetics) 1980 and PhD 1985.
Principal Scientist (Plant Breeding), 2001 and Principal Investigator Crop Improvement), 2018, ICAR-Indian Institute of Wheat & Barley Research, Karnal to date.
Scientist, Central Arid Zone Research Institute, Regional Station, Pali-Marwar, Rajasthan, 1985-86; Scientist, Central Arid Zone Research Institute, Jodhpur, 1986-88; Scientist, Scientist (Senior Scale) and Senior Scientist 1988-90, 1990-98 and 1998-2001, Central Soil Salinity Research, Karnal.
Awards/Honours: Borlaug Global Rust Initiative (BGRI) Gene Stewardship Award, 2018, Padma Shri Dr. M.V. Rao Memorial Award, 2017, DWR Best Research Team Award, 2006, Major J. Sharma Guleria Memorial Gold Medal, 1978.
Fellow: Society for Advancement of Wheat Research, 2014, Society of Genetics and Plant Breeding, 1987.
Research Areas: Wheat improvement, wheat biofortification, root phenotyping, database
Address: Principal Scientist & Principal Investigator, (Crop improvement), ICAR-Indian Institute of Wheat and Barley Research, P.B. No. 158, Kunjpura Road, Karnal 132001, Haryana;; [Tel: Off. (0184) 2268456; Cell: 9416177625; Email: r.chatrath@gmail.com]