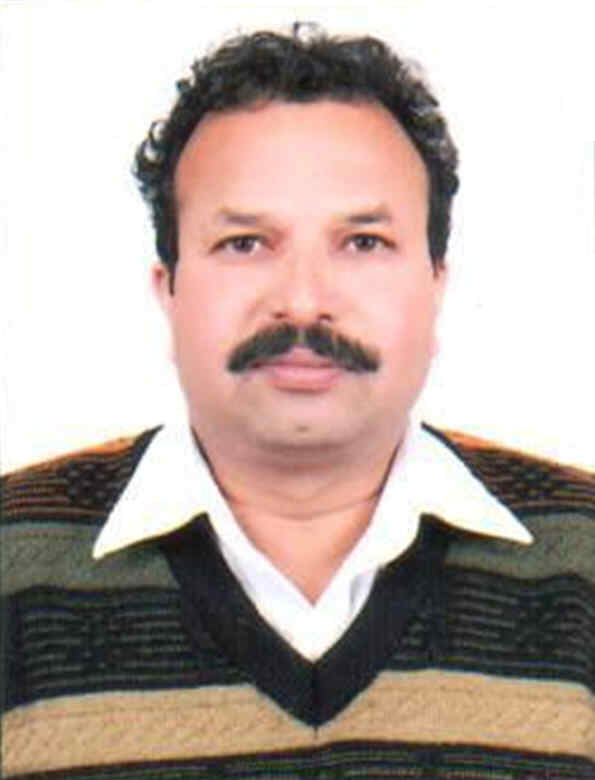 Dr. Lakshmi Kant
FELLOW, ELECTED 2020
Born in Naini Tal, District Naini Tal, Uttarakhand on 03 June 1969. Educated at G. B. Pant University of Agriculture & Technology, B.Sc. (Ag & AH) 1988, M.Sc. Ag (Plant Breeding), 1991, Indian Agricultural Research Institute, New Delhi, Ph.D.(Genetics), 1997 and Post doc from University of Sydney, Australia.
Director (Acting) 2020 to date and Head, Division of Crop Improvement, ICAR-Vivekananda Parvatiya Krishi Anusandhan Sansthan, Almora, Uttarakhand, 2016 to date. Zonal Coordinator, Northern Hills Zone (NHZ), All India Coordinated Wheat and Barley Improvement Programme, 2012 to date.
Scientist (Plant Breeding), ICAR-VPKAS, Almora, 1995-1999, Scientist (Senior Scale) (Plant Breeding), 1999-2004, Senior Scientist (Plant Breeding), 2004-10, Principal Scientist (Plant Breeding), 2010-16.
Awards/Honours: The ICAR award for outstanding interdisciplinary team research in agriculture and allied sciences for the biennium 2005-06 in Crop Improvement, Australian Leadership Award Fellowship during 2010 at Plant Breeding Institute, University of Sydney, Australia, Krishi Sansthan Samman under the Mahindra Samriddhi India Agri award 2012 for dual purpose wheat. Outstanding Contribution in coordinated work of NHZ for Zonal Coordination work in 2012. Pt Deendayal Upadhyay Rashtriya Krishi Vigyan Protshahan Puruskar-2018 as Nodal officer KVK.
Fellow: ISGPB (Indian Society of Genetics and Plant Breeding), SAWR (Society for advancement of Wheat Research)
Research Areas: Wheat and Barley Breeding (Winter x spring wheat hybridization), Molecular Breeding
Address: Head & Principal Scientist, Division of Crop Improvement, ICAR-Vivekananda Parvatiya Krishi Anusandhan Sansthan, Almora 263601, Uttarakhand; House No. 3, Type IV, ICAR-VPKAS, Residential Colony, Mall Road, Almora 263601, Uttarakhand; [Tel: Off. (05962) 231679, 230208; Res. (05962) 297147, 297147; Cell: 9412044391, 9389669695; Fax: (05962) 231539; Email: lakshmi.kant@icar.gov.in; lkant_vpkas@yahoo.com]